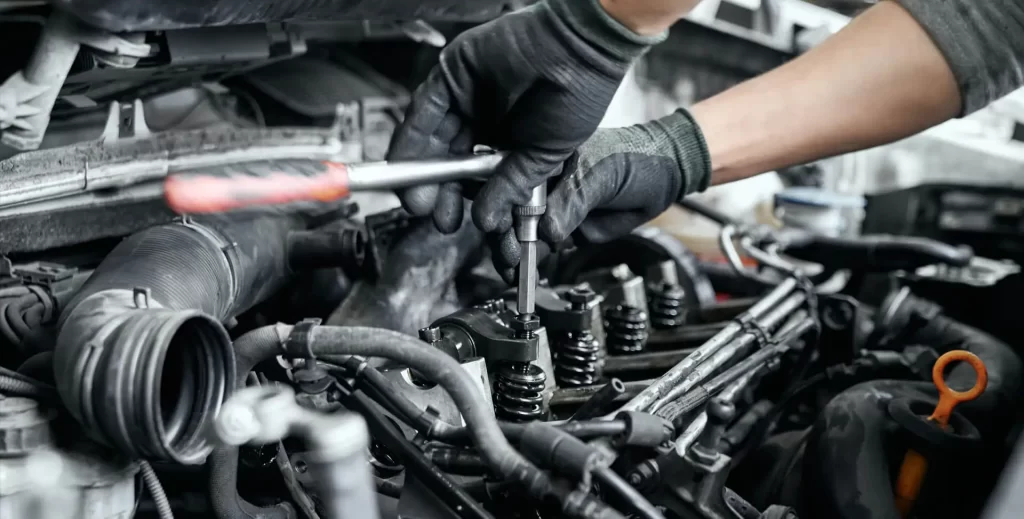 West Transmissions Total Auto Care on the West Bank is a locally owned and operated auto shop offering complete automotive repair and maintenance services. Our highly skilled and experienced technicians are all ASE-certified, with more than 20 years' industry experience each. From simple auto maintenance services like oil changes and tune-ups, to complex auto repair, engine diagnostics and transmission repair, we back every service with a national warranty. For reliably excellent auto repair at a fair price from high-integrity auto techs, call (504)362-6947 today!
+ A/C & Heater Service & Repair
+ Belt, Hose & Filter Replacement
+ Brake Service & Repair
+ Shocks, Struts & Suspension
+ Differential & Clutch Repair
+ Manual Transmission Service
+ Automatic Transmission Service
+ Fuel Injection Cleaning
+ Engine Diagnostics & Repair
+ Check Engine Light' Diagnostics
+ Limo, Bus & Motorhome Repair
+ Engine Swaps
Commercial Fleet Repair
West Transmission excels at commercial fleet repair. We know how important reliable vehicles are to your business, and our volume discounts and priority fleet services help maximize your fleet maintenance investment.
Oil Change on the West Bank
Regular oil changes are the most important vehicle maintenance you can perform, as clean motor oil keeps moving parts in your engine well lubricated, reducing wear and overheating. With regular use, oil gets polluted with combustion by-products and metal fragments, diminishing its effectiveness. When we change your oil, we do more than just replace up to 5 quarts and replace your oil filter. We also perform an inspection of your vehicle to prevent problems down the road, identifying potential issues before they become big problems. Call us today to schedule an oil change appointment in Gretna.
30/60/90K Factory Scheduled Maintenance
Our ASE-certified auto technicians have all the training and experience needed to perform any and all auto maintenance services to maintain your vehicle and keep your warranty valid. Refer to your owner's manual to see the exact schedule for your vehicle's factory scheduled maintenance. Call West Transmission Total Car Care to at (504) 362-6947 for quality auto repair on the West Bank and remember to check out our online special offers for extra savings!
"West Transmissions Total Auto Care knows we make our living with our service trucks. When our trucks go down, West Transmissions bends over backwards to get them repaired and back to us quickly."