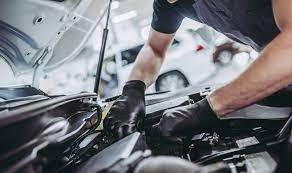 If you've ever purchased a car from a dealer, chances are you've heard the term 30/60/90K maintenance thrown around. This is an auto repair and maintenance schedule recommended by the manufacturer to keep your car running at its best, usually occurring every 30,000 miles or so (hence the term 30/60/90K). Some people naturally assume this is just a ploy to help the dealership service department get more money out of them, but the truth is this maintenance schedule can actually save you money on more costly repairs down the road – and as you'll see, you don't necessarily have to have the work done at the dealership.
Why it's important
30/60/90K maintenance basically follows the old axiom, "an ounce of prevention is worth a pound of cure." The idea is that by performing certain basic periodic maintenance on the car, you can solve small problems along the way before they turn into big ones. Here are a few reasons why it's important to keep this recommended maintenance schedule:
Your manufacturer warranty may depend on it. Some makers won't honor the warranty if you ignore scheduled maintenance.
It can save thousands on expensive repairs. Replacing a timing belt at 90,000 miles, for example, costs a few hundred dollars, while replacing a broken timing belt can easily cost over two thousand dollars.
It extends the life of your car. Your car will run better, and run longer, if you have regular maintenance performed.
It retains its value. You'll get more money selling a well-maintained car than a car that is in poor condition.
What it entails
The specifics of 30/60/90K maintenance may differ slightly by manufacturer, but in general, your mechanic will do a full inspection on the vehicle to look for problems, and then repair or replace certain parts as needed. The maintenance may include any of the following:
Changing oil and filters
Topping off or replacing fluids (e.g., transmission, brake, coolant)
Replacing spark plugs and/or plug wires
Rotating tires
Checking hoses and belts and replacing as needed
In most cases, early visits will involve mostly maintaining and replacing basic parts like spark plugs and filters, but as the car ages, you should expect more parts to be replaced. A trusted auto repair center will only perform and charge you for work that the mechanic deems necessary.
Who should do the work?
Many dealerships like you to believe that factory scheduled maintenance should only be done at the dealership service department, but the truth is your manufacturer will honor the warranty as long as the service is performed by a qualified technician. A trusted independent auto repair center will usually charge less for this service.
For quality auto repair and transmission services on the New Orleans West Bank, trust the ASE-certified at West Transmissions, who have been providing reliable repairs and service in the area for over four decades. For a free estimate on 30/60/90K maintenance and other repair needs, they can be reached at (504-362-6947.
West Transmission Total Care Blog