Why You Shouldn't Miss Your 30K, 60K, 90K Regular Maintenance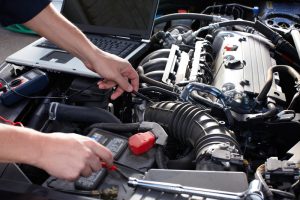 Oftentimes, when our vehicle is working smoothly, we lost track of the number of miles we are putting on it. Going about our days, running errands and going to work, we forget that our car's health needs to be maintained just like our own. That's why it's important to stay aware of how many miles you are putting on your car, to ensure you stay on top of your regular 30K, 60K, and 90K maintenance. While it might be tempting to keep driving if your car feels fine, remember there are a lot of complex pieces working together within your car and often we don't even realize when one is in need of repair.
How to Know When to Bring Your Car In
Your car's odometer will keep track of how many miles you have driven, which in turn will allow you to keep track of when to bring your car in. Generally it is recommended you bring your car in every 30,000 miles. However, every car comes with an owner's manual which will provide you with the specific time frame for your car. Additionally, if your check engine light comes on you will want to bring your car in for inspection, regardless of what the odometer says. Furthermore, if you begin to notice any dramatic changes in the way your car drives (any new scents, sounds, or bumpiness) you should be sure to bring your car in to be assessed.
What Parts Should Be Looked At?
In order to ensure you are not only driving a healthy vehicle, but a safe one as well, it's important to have your car inspected on a regular basis. You probably know about the basics that need to be assessed, such as your oil levels and brake pads, but in addition to these there are a lot of other items that need to be looked at. For example, your vehicle's power steering fluid, coolant fluid, air filters, and belts all should be looked at by a professional to make sure you are driving a safe and efficient vehicle.
Identifying Your Car's Unique Needs
If you think your car might have special parts that need attention, you can always refer to your vehicle's owner's manual. In this you will be able to find all the information necessary that might help your car get the inspection it truly needs. From foreign vehicles to older vehicles, every car has a unique set of needs and should be assessed with this knowledge. If you aren't able to find your owner's manual you can always give your nearby auto repair shop a call. Most auto technicians have access to the same information that would be available in the car's owner's manual.

When it comes time to schedule your next big maintenance appointment, whether you're nearing 30,000 miles, 60,000 miles or more, make sure your schedule your appointment with a reliable auto repair shop. If you're looking for 30K, 60K, 90K regular maintenance in Gretna be sure to reach out to us at West Transmission Total Care at 504 – 613 – 4987. Our team of professional auto technicians are experienced and ready to help.

Needing immediate assistance with your car can be a stressful experience — you might feel lost or overwhelmed. Remember to take a deep breath. There are reliable and experience auto repair shops who can help you quickly. If you are in need of same day auto repair in Fitchburg give us a call at Tom's Automotive. Our team of efficient auto technicians are available to help get you back on the road. The next time you need same day auto repair call us at 504-362-6947.
West Transmission Total Care Blog